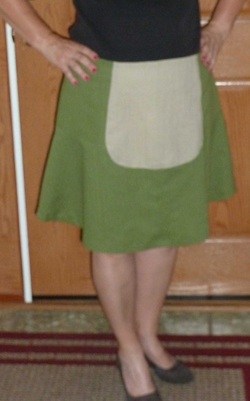 Sewing Indie Month (SIM) is a month-long celebration of indie sewing patterns and the people who sew them. The month is packed full of fun interviews and informative tutorials. It also includes a sewalong contest with exciting prizes and has grown to include bundle sales, where you can get select patterns at outrageously low prices.
I just made the skirt from Maison Fleur.
This pattern is part of the
Sewing indie Month bundle sale
.
What's special about this sale is that you get to decide how much you're going to pay and 20% of proceeds go to the charity
Women for Women
!
Maison Fleur Skirt
It is a very fun pattern, very good instruction. This skirt would be a very good pattern for people who want to improve their skill in sewing curve, angles bias!
I made it in linen which made the perfect skirt for these last very hot summer days in San Francisco Bay Area.